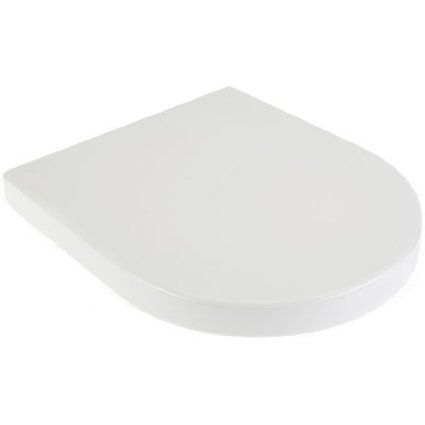 D Shape toilet with a seat hinge rotation capable of up to 230 mm reach.
Seat Measurements
Length - 449 mm
Width - 366
Hinge Hole distance - 230 mm
Made from Duroplastic
Finish - White
Fixings - Top and Botom fixings supplied
Slow Close - Yes
Easy Release - Yes one button release
Considred to be Quick fit
Seat weight circa 2.4Kg
How do I measure my seat?
Manufactuerers publish their measurements assuming the following measurements.
Seat length - measure form centre line of hinge hole to front of toilet pan
Seat witdth - Measure at widest point
Hinge holes - Distance mid hole to mid hole of toilet pan
This information is intended for guidance only and should not be replied upon.