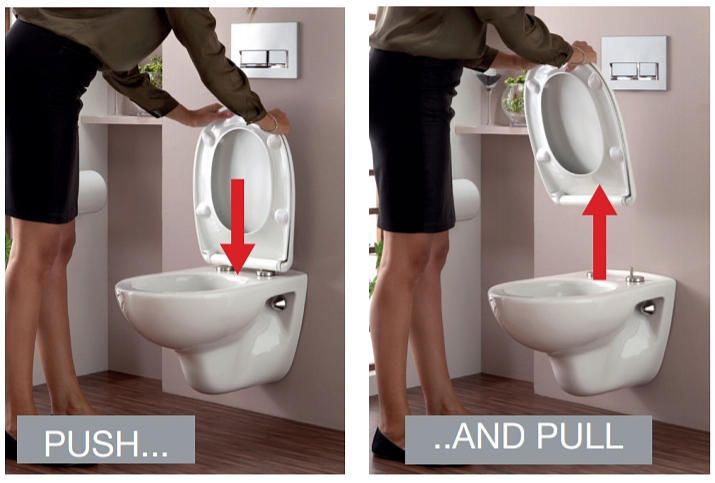 Bemis Push N Clean Range of seats
The easiest way to keep your toilet clean. Take hygiene in the bathroom to the next level with the easy release system.
We all prefer to use a clean toilet, but cleaning the area around the hinges and the back of the toilet seat is often difficult, unpleasant and time consuming.
Push n'Clean gives you the ability to easily release and lift off the seat making it easy to clean the hinges, back of the ceramic and even the seat itself!
Simply open both ring and cover into an upward position and push the seat down to release, and lift off.